Regular pet bowls are suffocating and outdated
A head down, neck-bent position puts unnatural stress on your dog.
Raising the bowl is only half of the equation though, your dog needs our patented open-front design for maximum safety and comfort.
The Fluff Trough is rated as the world's best pet bowl because our pet feeding system is the only one to let pets lift their heads!
Designed by science, crafted with love, the Fluff Trough will change your pet's life. With two sizes and stackable leg extensions available, the Fluff Trough offers the perfect feeding solution for all breeds and sizes of dogs and cats.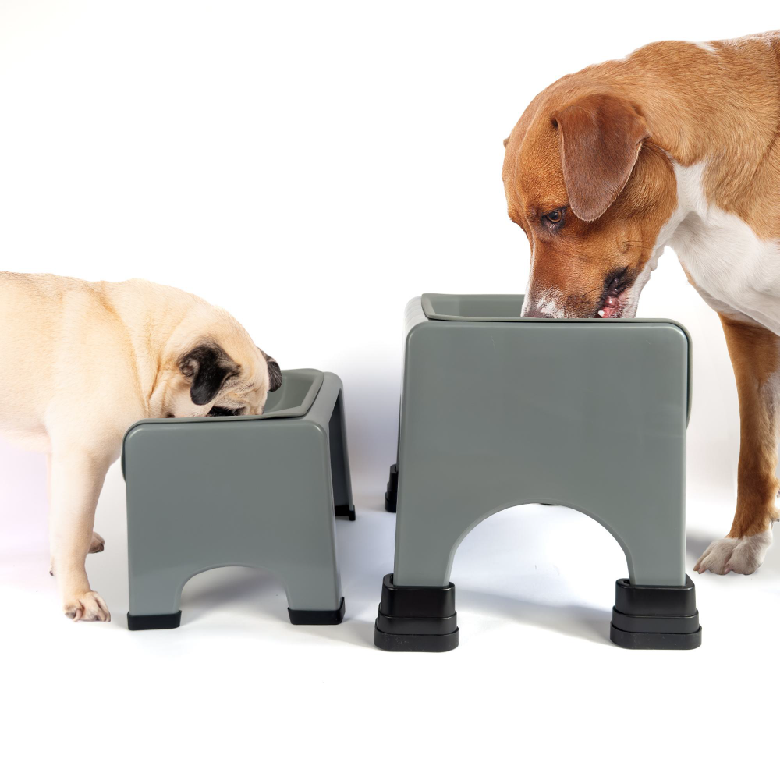 The last pet bowl you'll ever buy




Let customers speak for us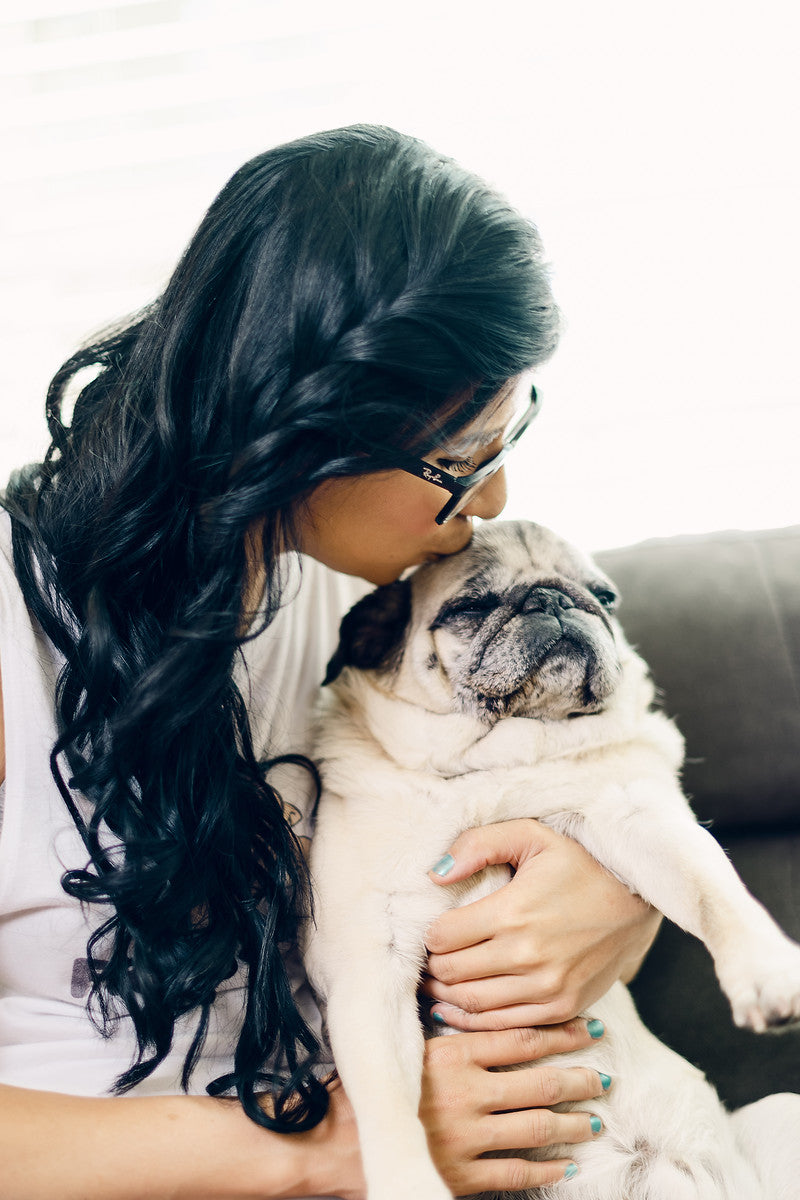 It all started with a dog named
Pork Chop
The Fluff Trough was inspired by Pork Chop. As a pug, he struggled to eat from traditional dog bowls because of his adorable flat face.

After he was diagnosed with vestibular disease (which causes a loss of balance) he had even more difficulty eating. 
Read more
LET'S GET SOCIAL