Frequently Asked Questions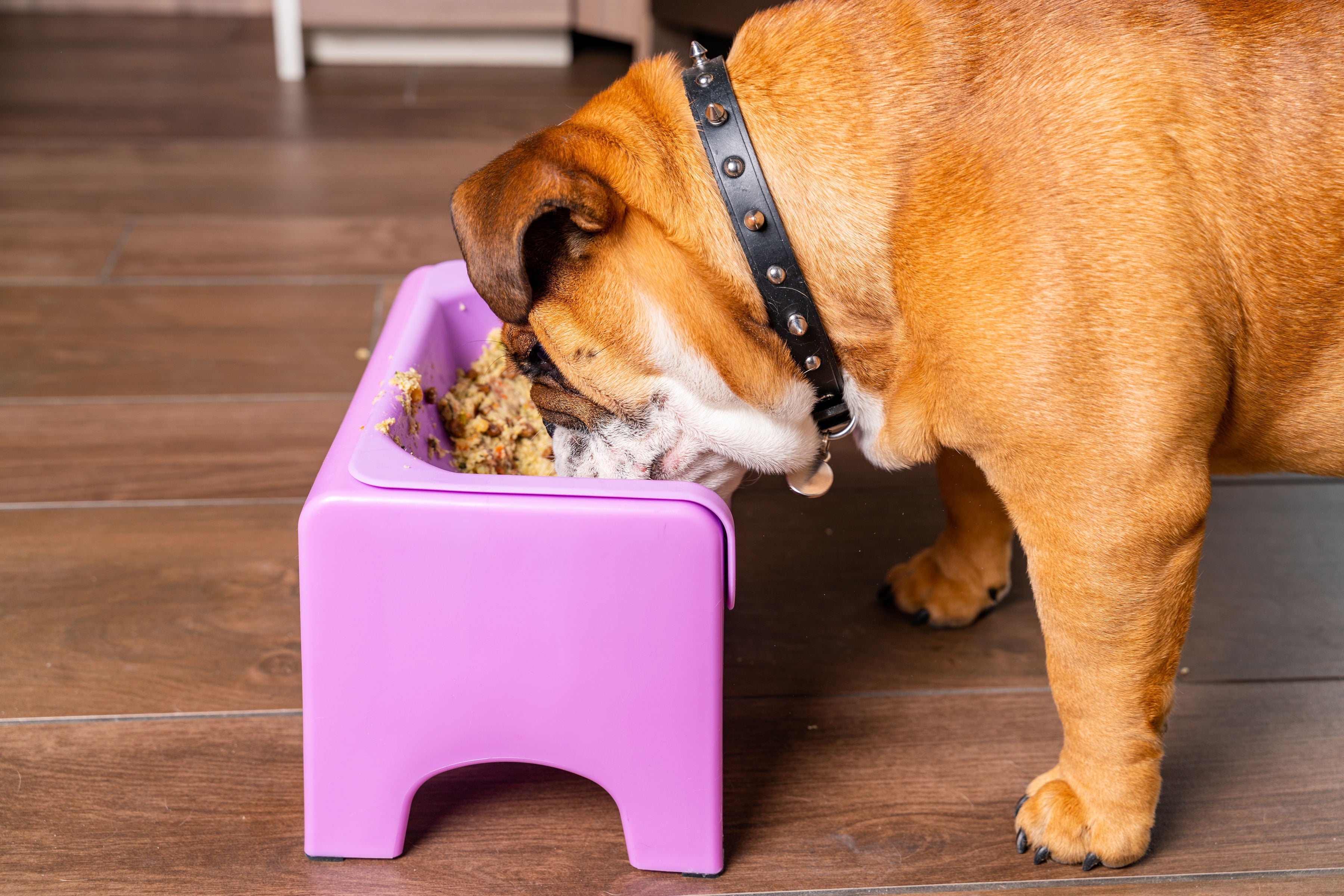 Company
We are a small, woman-owned business based in Denver, Colorado.
Products
The Fluff Trough's revolutionary design works well for all dog and cat breeds!
There are two sizes of Fluff Troughs, interchangeable food and water inserts, and stacking risers called Fluff Trough Stacking Lifts so you can create the best feeding experience for your pet based on their needs and preferences.
Company news and product updates are shared on our Facebook and Instagram accounts.
You can also sign up for our email newsletter and email orders@flufftrough.com for specific notifications.
The XL Binge Blocker and XL Stainless Steel insert are currently going through the production process.
Due to supply chain issues, we are unable to provide an exact release date as many factors can impact the timeline. We appreciate your patience.
Yes, all Fluff Trough sets include an FDA approved silicone insert or stainless steel insert which are safe to use with raw foods. Both materials are non-porous and dishwasher safe.
We have not done any clinical trials, but customers have shared the Fluff Trough has been beneficial for their pets with the following medical conditions: 
IVDD
Myelopathy 
Neurological issues
Cleft Palates
Collapsed Trachea 
Esophagus Issues 
Blindness 
Vestibular Disease 
Underbites 
Missing Teeth 
Long Tongue 
Shipping & Delivery
We ship to all countries. Some countries outside of the U.S. may collect additional VAT (import) fees.
We do have retail partners around the world so please check our Retail Locator to see if you can purchase directly from a stockist near you.
We are a small business utilizing shipping carrier services like USPS and UPS to ship orders and cannot guarantee carrier transit times.
Please note if you select 2-day shipping it does not mean your order will arrive in two days. It may take our fulfillment team up to 3 days to process your order before it is picked up by the shipping carrier.
If your shipment is lost by the carrier, we will file a claim to investigate the issue before shipping a replacement. We apologize for any inconvenience.
Returns & Refunds
Yes, we have a 30-day return policy. We do not accept exchanges.
If you have questions about what product(s) would work best for your pet, please email orders@flufftrough.com and we are happy to make a suggestion.
Just email us and we will take care of you! Our customers are the heart of our business, and we strive to ensure your satisfaction.