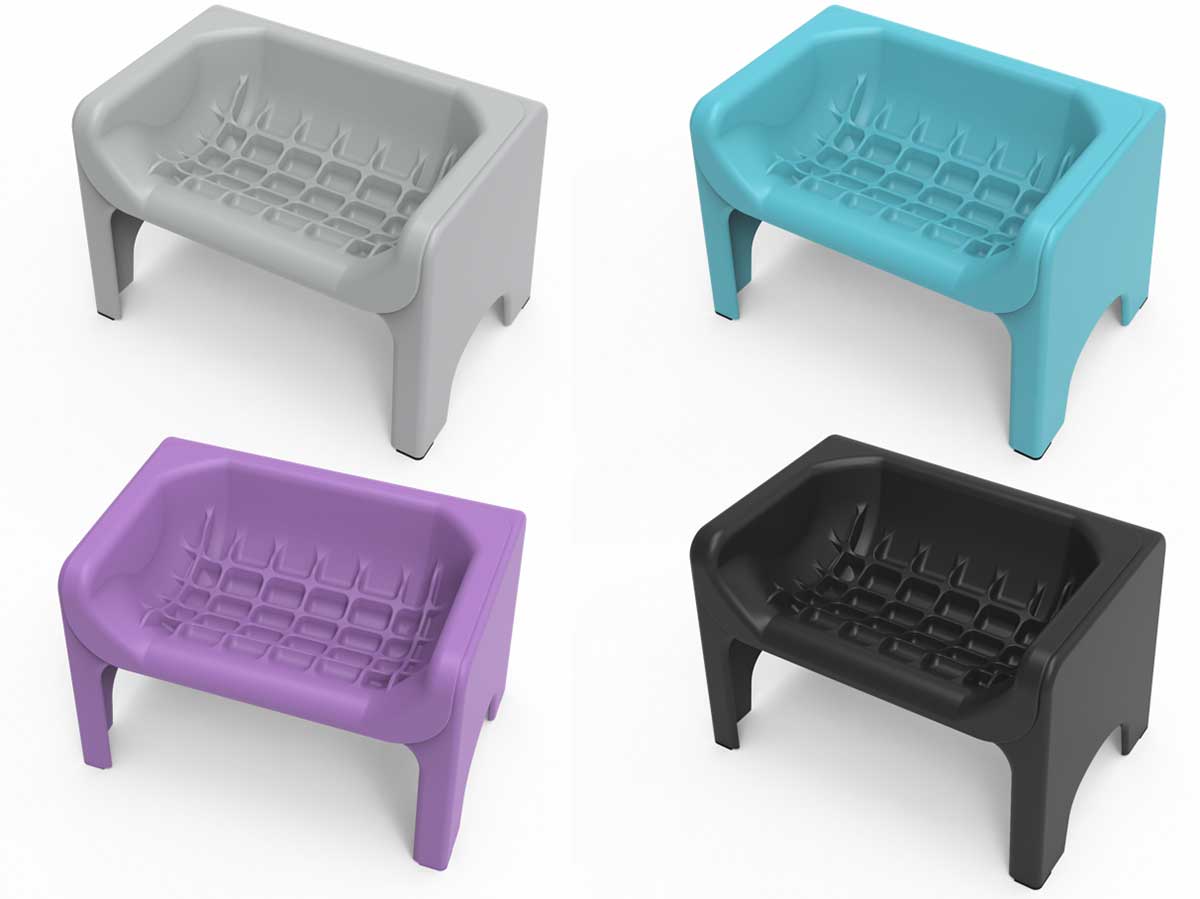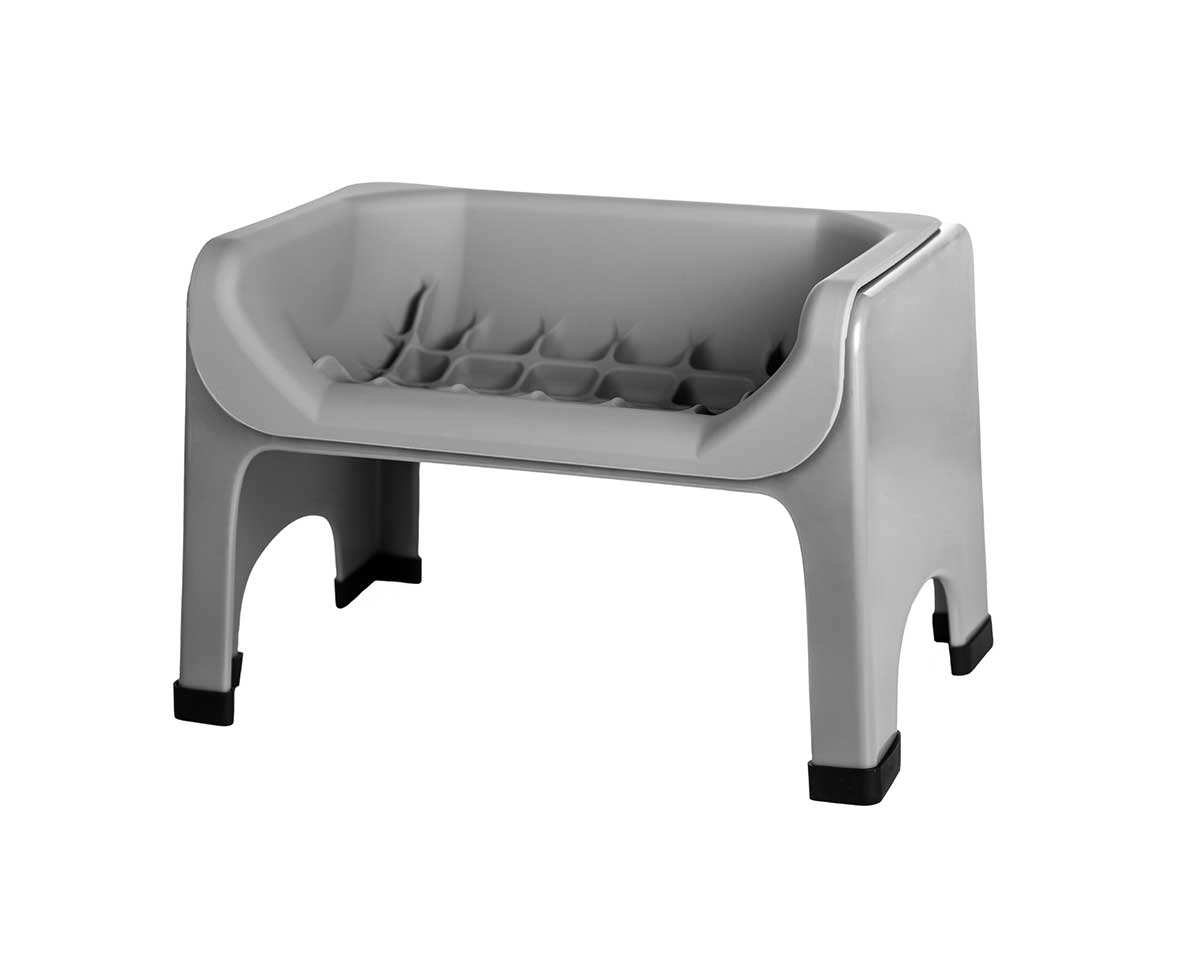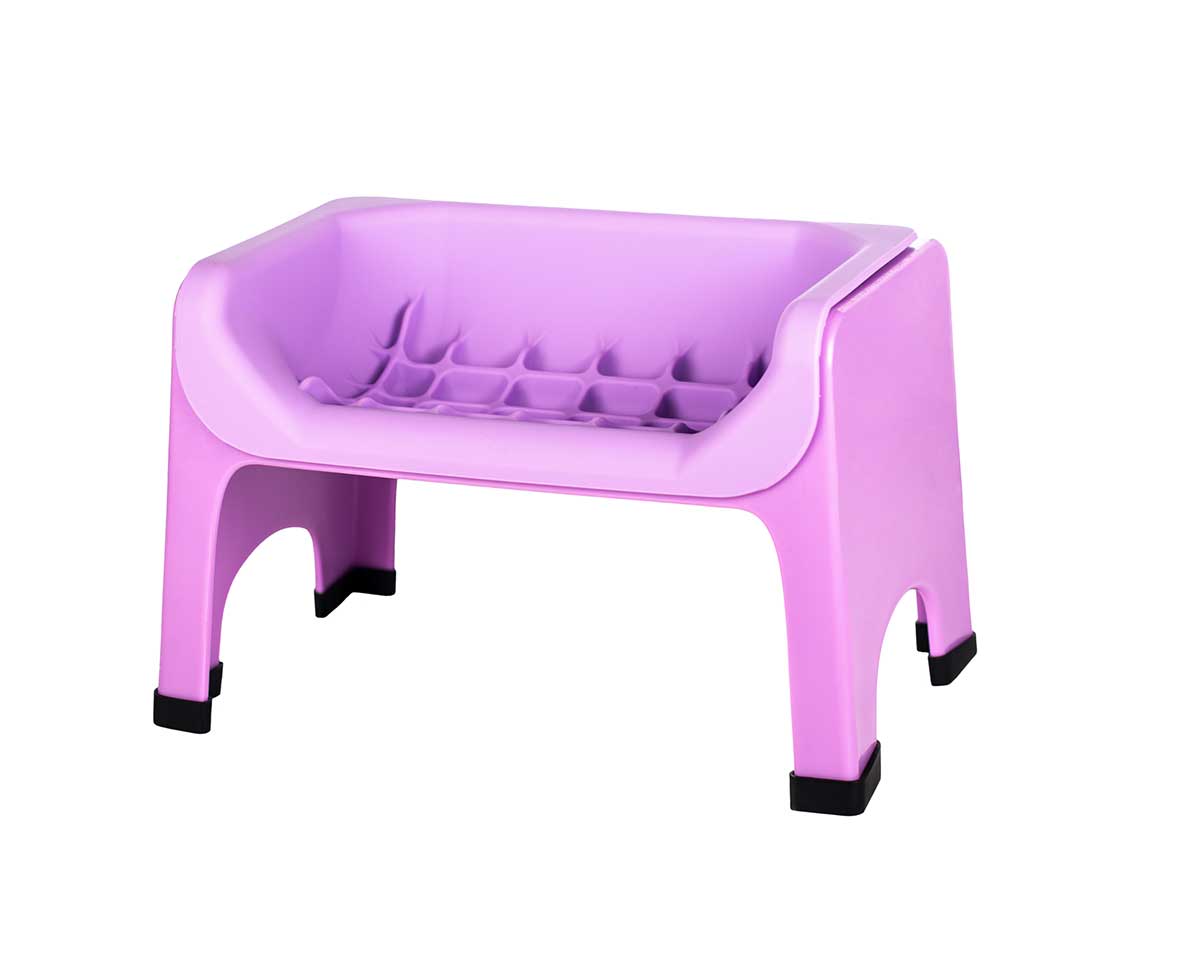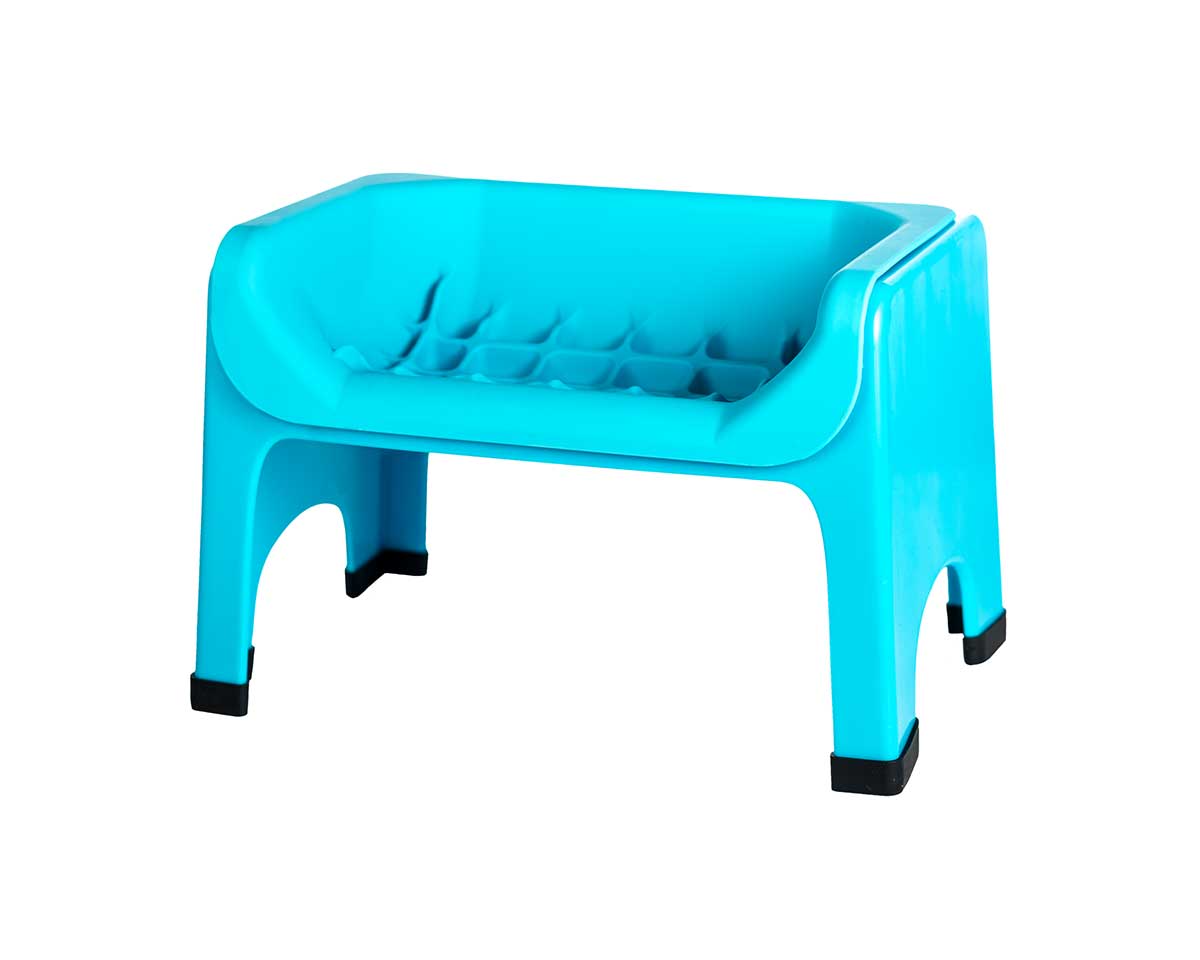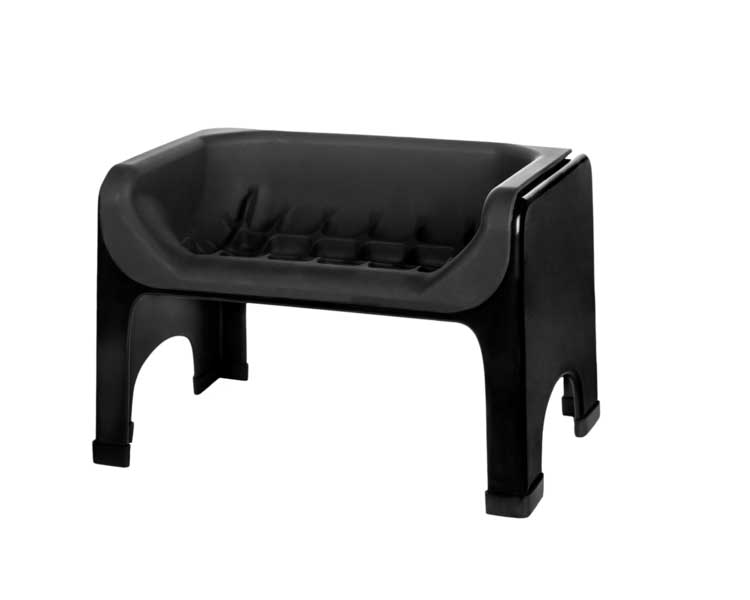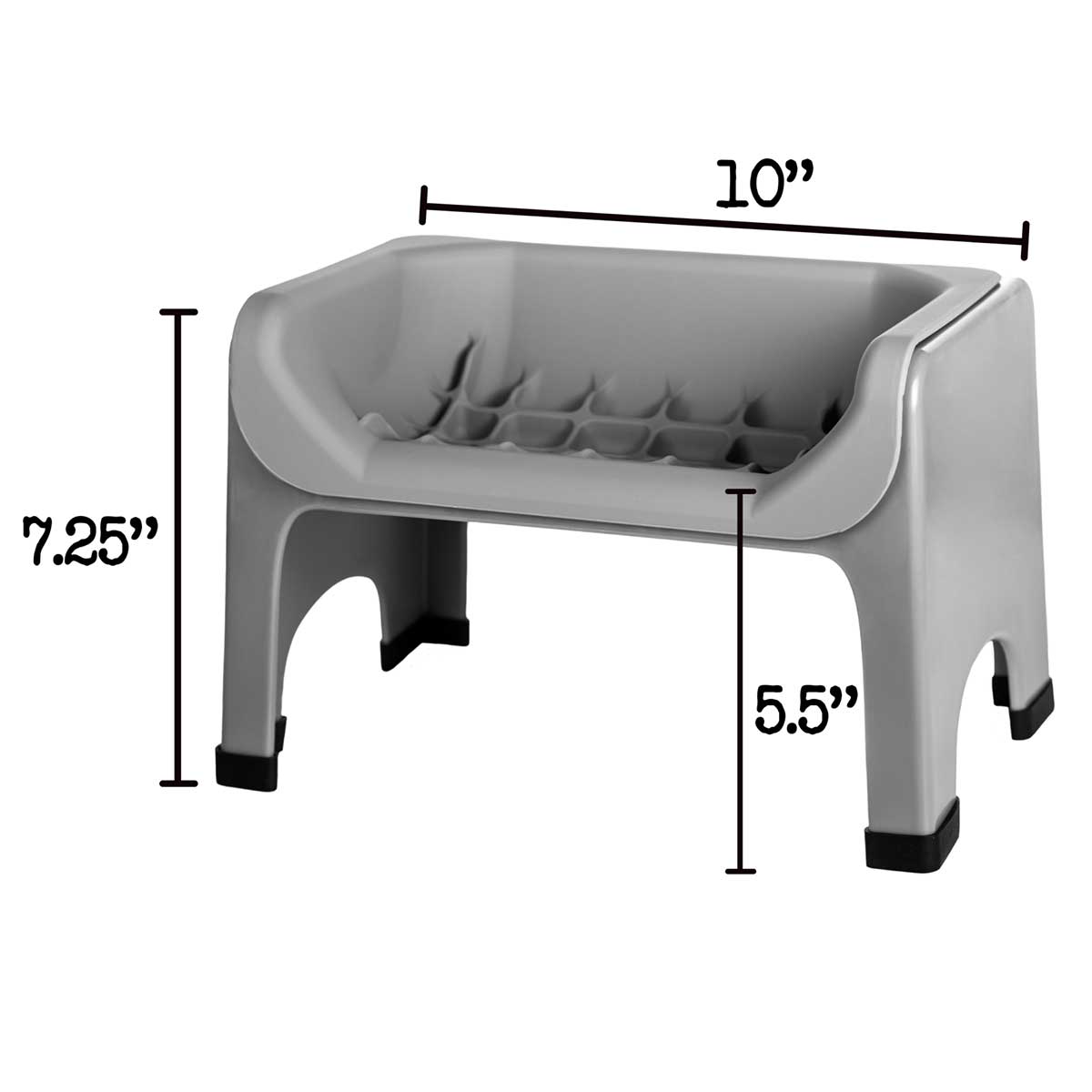 Fluff Trough Binge Blocker Set
The award-winning Fluff Trough Binge Blocker Set is unlike any other slow feeder on the market and is far superior to any other elevated bowl. Your pet will love you even more when they are enjoying the many benefits of the Fluff Trough's ergonomic and functional design.

The Fluff Trough Binge Blocker Set is a vet-recommended elevated slow feeder designed to help promote slower eating and reduce belly aches and vomiting by rapid eaters. The Binge Blocker Set works best with dry food, but is more challenging with wet food.

The Fluff Trough Binge Blocker Set is designed for flat-faced pets. The food pockets are challenging for flat-faced breeds, but they are not as deep as traditional slow feeders designed for pets with longer snouts.

The Fluff Trough Binge Blocker Set is intended for small to medium sized dogs and cats that are unable to use traditional slow feeders because the food pockets are too deep.

Made with durable, food-safe materials, the Binge Blocker Slow Feeder set includes a base, 1 removable FDA-approved silicone slow feeder insert and 4 non-slip feet. You may order additional inserts and optional leg extensions.

The removable silicone Binge Blocker insert is dishwasher and microwave safe, making meal prep and cleanup quick and easy for busy pet parents! FDA-approved silicone is easy to clean and its non-porous surface helps prevent the growth of bacteria. It can be used with dry, wet, and raw foods. When your pet is done eating, you can hand wash the insert or put it on the top-rack of the dishwasher.

The Fluff Trough's revolutionary design is great for messy eaters, as well as pets that push their bowl around because you can set the Fluff Trough against any wall for added stability and support.

Intended for Small to Medium Sized Dogs & Cats. Please see our Size Guide for more information on selecting the correct size product for your pet.

SHIPPING: 
Your order will ship from our warehouse in Denver, Colorado within 1-3 business days no matter what shipping option you select (unless you purchased a product on backorder). Please note that shipping services like USPS and UPS are experiencing delays due to COVID-19. 
If you order a backorder item with items currently in stock, your order will not ship until all items are in stock.
For Customers Outside of the U.S.
Some countries outside of the U.S. may charge additional Customs or VAT charges. These charges are out of our control and the responsibility of the buyer. The Fluff Trough base and silicone insert are heavier than most dog bowls so the cost to ship and insure the package internationally is more expensive. 
REFUND POLICY:
You can return it to us within 30 days of receipt for a refund. Products are returned at your own cost and the original shipping cost is non-refundable. 
All products must be returned in "like-new" condition. Once your return has been processed, you will receive a refund.
The best overall pet bowl
The last pet bowl you'll buy
Loved By All Breeds and
Built to Last
If you're wondering why the Fluff Trough is more expensive than a traditional pet feeder, please consider the Fluff Trough is much larger than traditional feeders and requires more material to produce.

Each Fluff Trough set comes with either an FDA approved silicone insert or a stainless steel insert and the cost of both of these materials is more expensive than plastic.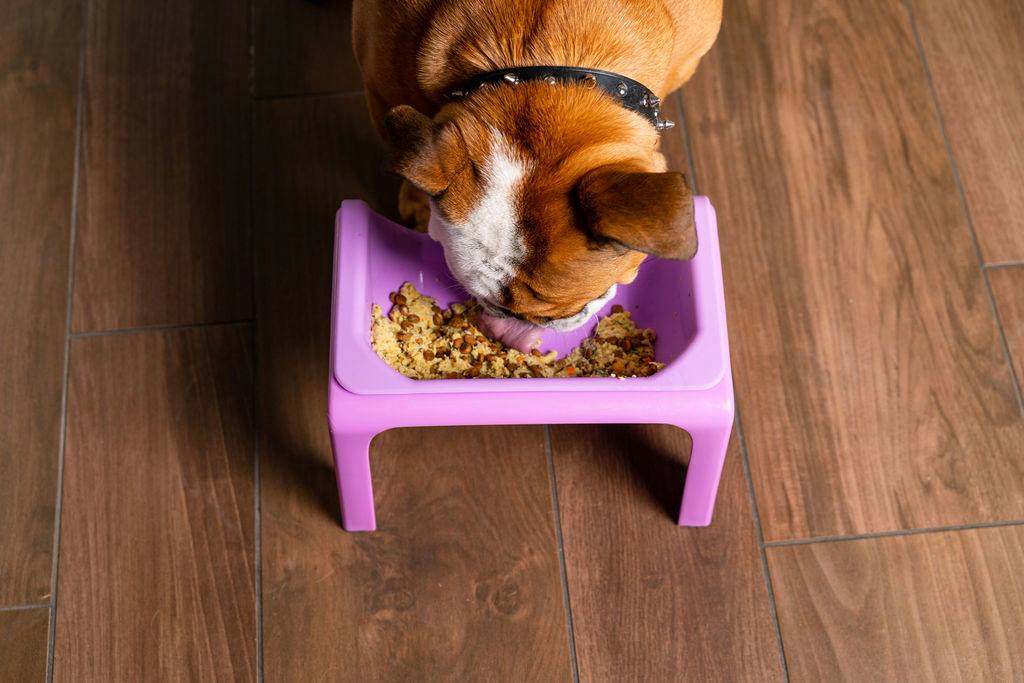 Greatest creation
Such a wonderful idea for flat faced dogs or dogs with spine issues that don't need to strain down to eat. My breeder recommended it.
Muncho the Frenchie
We just received our elevated slow feeder and I couldn't be more happier. It the perfect height for him and he enjoys eating from it. I noticed he doesn't struggle to breathe with it. Thank you so much!! 💙
Slow feeder
My girl eats extremely fast. The slow feeder really works to slow her down. I highly recommend.
Fluff Trough Binge Blocker Set
Slow feeder not really a slow option
I have two olde english bulldogges that inhale their food. They had shorter slow feeder stands that were great for slowing them down but not so great for posture. The pugly feeder has great height (with lift kit) for posture but the slow feeder insert doesn't slow them down until after the food is about 2/3s gone. I do absolutely love how easy it is to clean the feeder though.
Thanks for your feedback! Based on the Size Guide here on our website, it sounds like the XL size would be a better fit for your Old English Bulldogs rather than the standard size Binge Blocker Set. These are designed for taller dogs with large heads and flat-faces. We currently have a smooth insert available in the XL size and are in the final stages of product design for the slow feeder insert, which we hope to begin manufacturing soon!