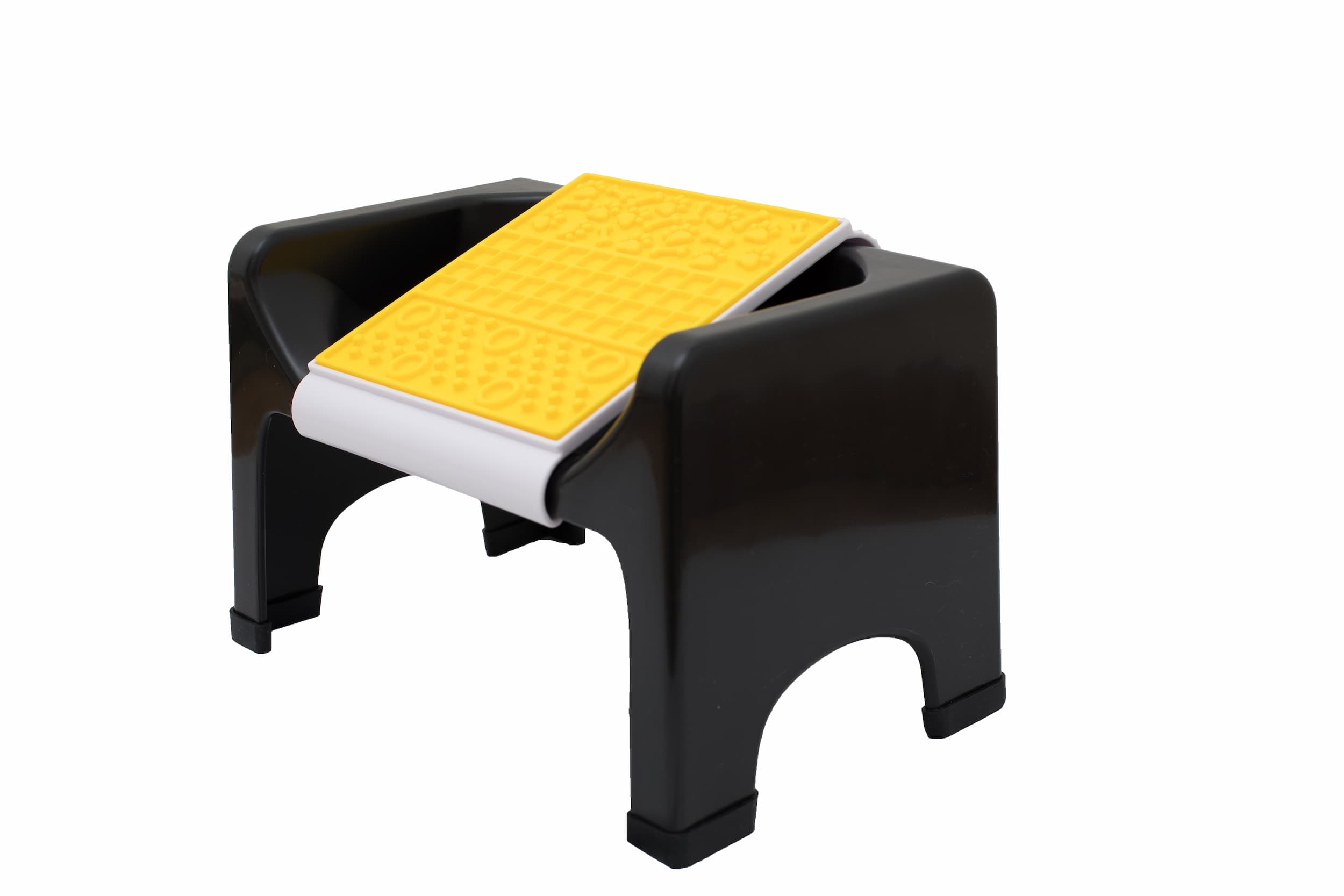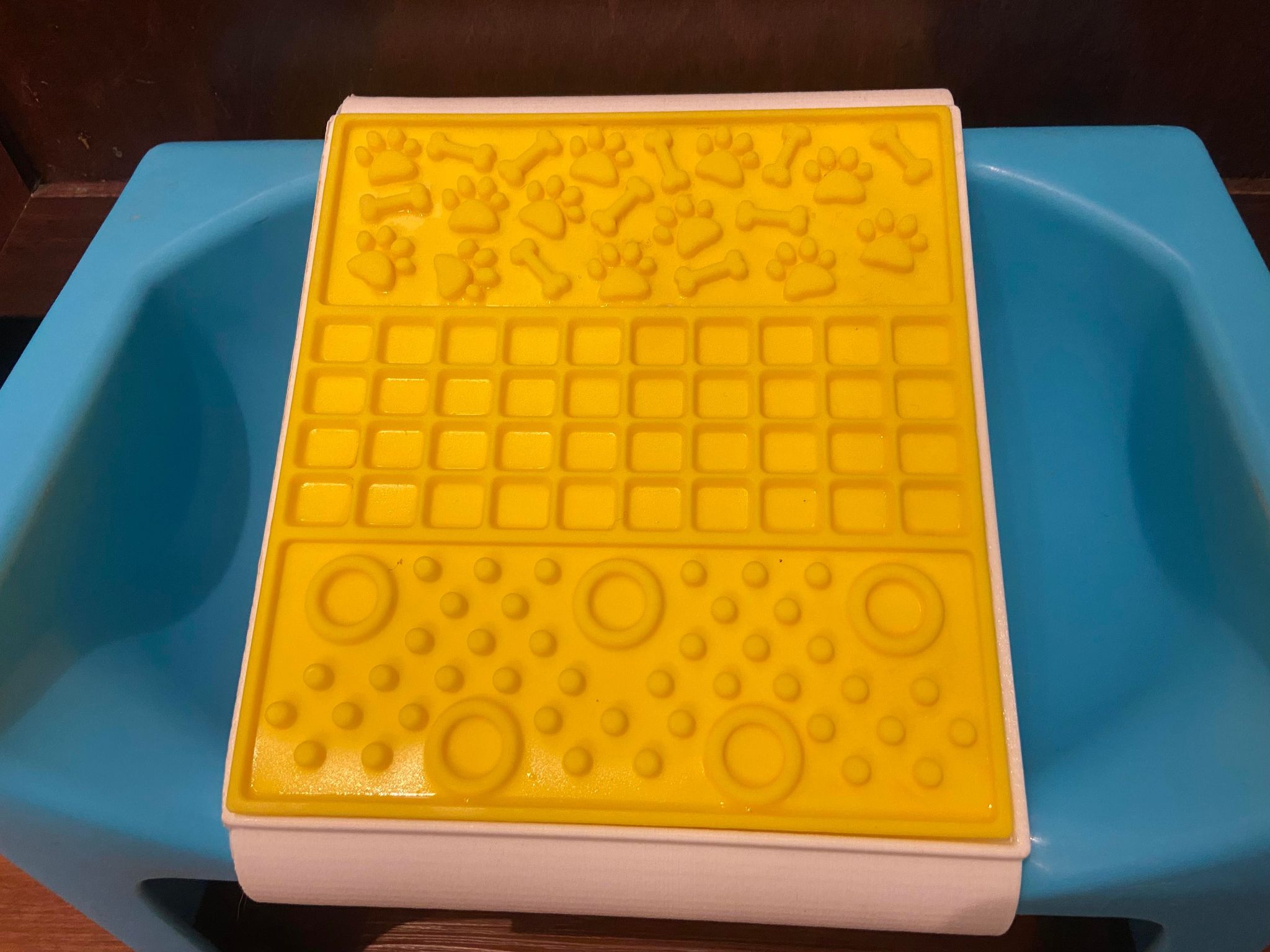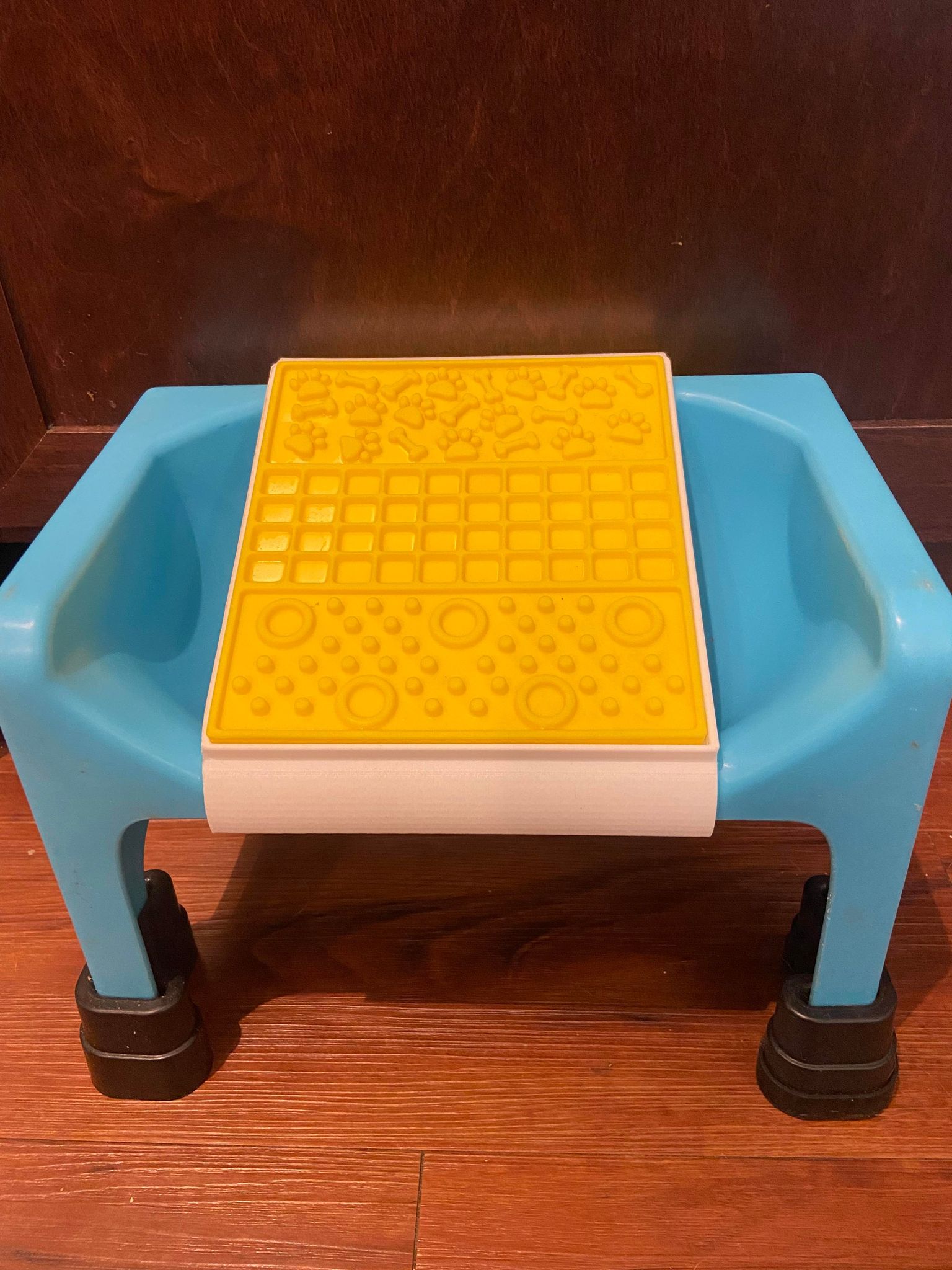 The Attachable Licking Mat is a must-have Fluff Trough accessory. The Attachable Licking Mat attaches to the standard Fluff Trough base to provide a safe, ergonomic enrichment activity for dogs and cats.

Simply spread your pet's favorite snack (like peanut butter, yogurt, fruit, etc.) on the FDA approved silicone lick mat and place it on the holder that attaches to the Fluff Trough base. Using the textured mat can be a soothing distraction for nervous pets, as licking can help calm their anxiety and help pass the time.

This does NOT fit the XL size base from the Fluff Trough XL Silicone Insert Set.

SHIPPING: 
Your order will ship from our warehouse in Denver, Colorado within 1-3 business days no matter what shipping option you select (unless you purchased a product on backorder). Please note that shipping services like USPS and UPS are experiencing delays due to COVID-19. 
If you order a backorder item with items currently in stock, your order will not ship until all items are in stock.
For Customers Outside of the U.S.
Some countries outside of the U.S. may charge additional Customs or VAT charges. These charges are out of our control and the responsibility of the buyer. The Fluff Trough base and silicone insert are heavier than most dog bowls so the cost to ship and insure the package internationally is more expensive. 
REFUND POLICY:
You can return it to us within 30 days of receipt for a refund. Products are returned at your own cost and the original shipping cost is non-refundable. 
All products must be returned in "like-new" condition. Once your return has been processed, you will receive a refund.
The best overall pet bowl
The last pet bowl you'll buy
Loved By All Breeds and
Built to Last
If you're wondering why the Fluff Trough is more expensive than a traditional pet feeder, please consider the Fluff Trough is much larger than traditional feeders and requires more material to produce.

Each Fluff Trough set comes with either an FDA approved silicone insert or a stainless steel insert and the cost of both of these materials is more expensive than plastic.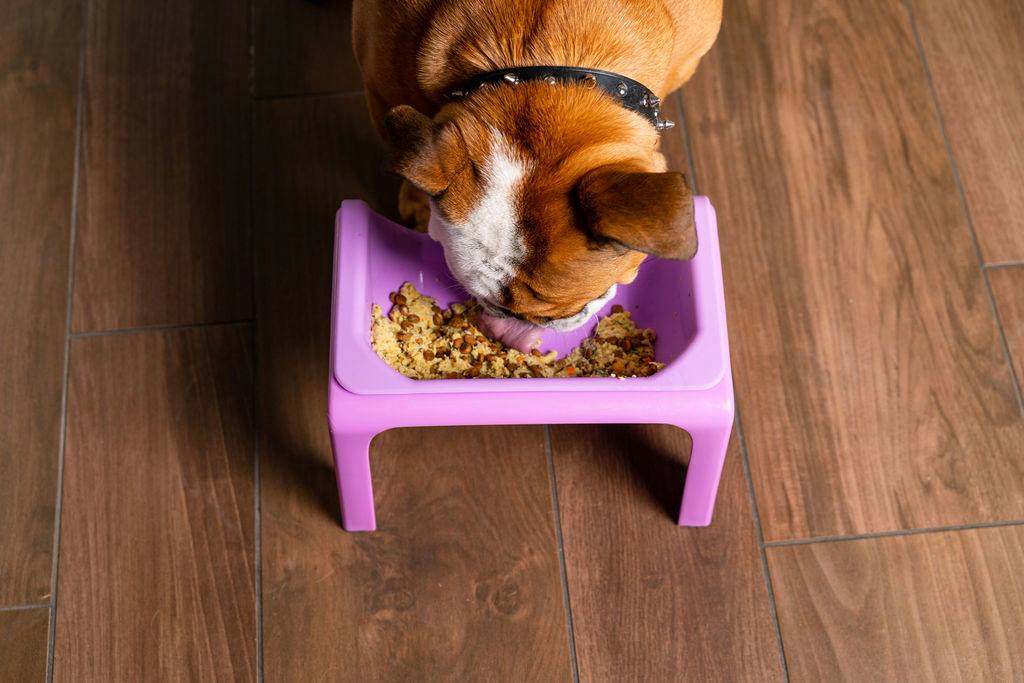 Game Changer
My 15 year old pug is blind and deaf. She has no teeth so she can't chew bones. She's been bored so I thought a licky mat might be just the thing! Game changer! Frozen peanut butter, yogurt, even smeared on food! It's a new and stimulating adventure for her.
Awesome Feeder
My dogs love their new feeders!!! They are awesome and will for sure be ordering me some backs ups! 🥰🥰
Makes giving medicine fun! Spanky approved
My 14-year-old pug takes a number of medications that are in liquid form. He also eats wat too fast. I discovered that I could use his wet food on the licky mat and hide some of his liquid meds in there. He enjoys the challenge of getting every last little bit of food and we don't have any medicine battles!
Ernie Approved
So my first review posted by accident.
We bought the kicking mat for our pug puppy and oh my does he just love it. We love that it snaps on the the trough easily and that there's different sections to keep this lill trouble maker busy!
Great for vet and grooming visits!
Keeps my two senior dogs busy while they get groomed, physical therapy and other necessary necessary services. Licking while standing up is more comfortable for them, and keeps them in the right position for their appointments. We love that we can freeze their treats on the mat and pop in the dishwasher to clean. Definitely recommend!!