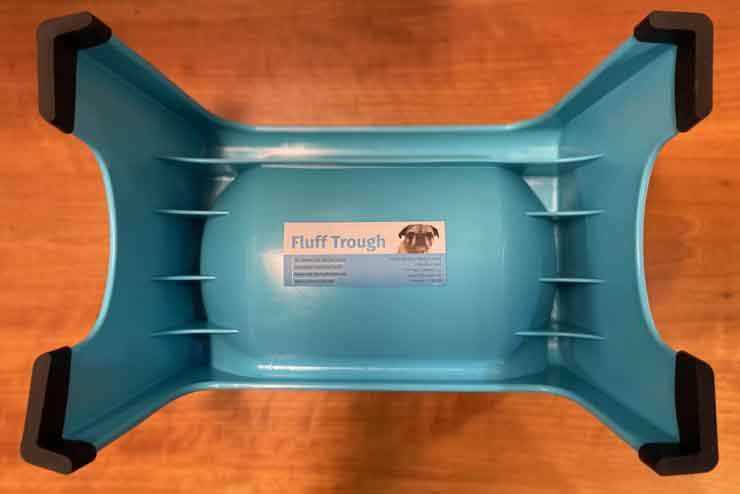 Two Sets of Extra Fluff Trough Feet
Each set of Fluff Trough feet includes a bag of 4 FDA silicone non-slip feet to fit the Fluff Trough or the Fluff Trough XL.

This item includes 2 extra sets of the Fluff Trough feet.

If you ordered a Fluff Trough Silicone Insert Set, Fluff Trough Binge Blocker Set, Fluff Trough Stainless Steel Set or Fluff Trough XL Silicone Insert Set, you do not need to order extra feet because these products come with 1 set of feet.

SHIPPING: 
Your order will ship from our warehouse in Denver, Colorado within 1-3 business days no matter what shipping option you select (unless you purchased a product on backorder). Please note that shipping services like USPS and UPS are experiencing delays due to COVID-19. 
If you order a backorder item with items currently in stock, your order will not ship until all items are in stock.
For Customers Outside of the U.S.
Some countries outside of the U.S. may charge additional Customs or VAT charges. These charges are out of our control and the responsibility of the buyer. The Fluff Trough base and silicone insert are heavier than most dog bowls so the cost to ship and insure the package internationally is more expensive. 
REFUND POLICY:
You can return it to us within 30 days of receipt for a refund. Products are returned at your own cost and the original shipping cost is non-refundable. 
All products must be returned in "like-new" condition. Once your return has been processed, you will receive a refund.
The best overall pet bowl
The last pet bowl you'll buy
Loved By All Breeds and
Built to Last
If you're wondering why the Fluff Trough is more expensive than a traditional pet feeder, please consider the Fluff Trough is much larger than traditional feeders and requires more material to produce.

Each Fluff Trough set comes with either an FDA approved silicone insert or a stainless steel insert and the cost of both of these materials is more expensive than plastic.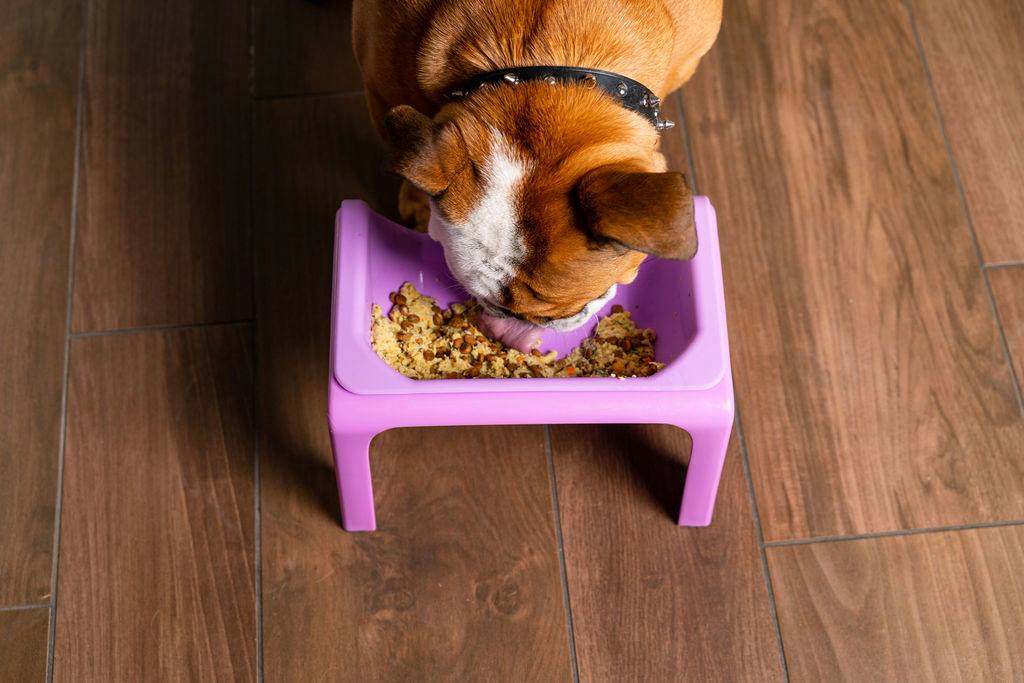 Maddy & Meggy approve!
My pug Maddy is afraid of her reflection in most stainless steel dog bowls, so I wasn't sure if she'd like her new water bowl but she loves it! It's more of a matte stainless steel vs the shiny ones so there isn't really a reflection for her to be afraid of. I will probably buy a second one so they don't have to share.
Fluff Trough non-skid feet
My puppy seems to find joy in taking the feet off of her bowl and hiding them. It's nice to be able to purchase replacements. And my order was processed and shipped quickly. Thank you!!!!
Love it!
It's the best pup feeder. Chloe and Mario love their fluff trough's 🐶💗